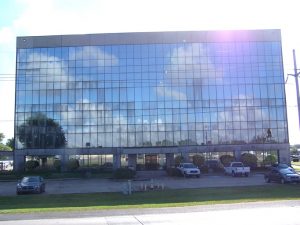 ServicePro Solutions is a technical solutions provider located in Houma, Louisiana.  Since 2009 we have been providing professional IT service management, server hosting, disaster recovery, and infrastructure services to Terrebonne, Lafourche, St Mary, and many other surrounding parishes in south east Louisiana, otherwise known as "Bayou Country".  We have decades of experience in supporting various types of companies with one goal in mind:  We seek to bring long term value to your company by allowing you to focus your energy and talents on revenue generating activities.
By solving your technical challenges, finding better ways to handle routine tasks, continually educating your staff to help them be more productive, and communicating your brand to our other customers, we go above and beyond other providers to help you be successful.
We've contemplated filling these pages with "Geek Speak" and industry terms to make ourselves sound impressive, but at the end of the day we know if we can help you contain your operating costs to ride out a downturn in business, solve an emergency technical issue at 2:00am on a Sunday morning, or deploy a CCTV camera after hours so you can put a stop to monetary losses… THAT is the best way we can communicate our dedication and commitment to continually earning your business.  We also speak Geek, but in our opinion our actions and ability to communicate relevant information so you can make well informed decisions is a better demonstration of our professional service commitment.  Thank you for considering ServicePro Solutions as your full service technology partner.  We look forward to doing business with you.
ServicePro Solutions
"Technical Solutions delivered by Service Professionals"